Survey Reports Samples
Each survey report example below represents different surveys that LearningBridge runs. Click an image below to view the sample report in PDF format. If you have a specific report style in mind, just ask us about it. Our clients love the custom reports we can provide.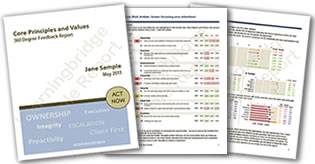 Core Principles 360 Report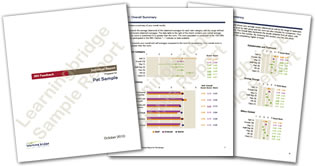 Corporate 360 Survey Report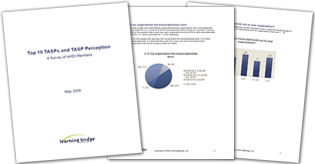 Medical Transcription Survey Report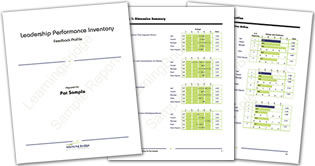 Leadership Performance Inventory 360 Report
We offer great survey reports for 360 surveys and satisfaction surveys that are clear, easy to read, and easy to understand. We strive to provide you with quality data you can use to better understand your products, courses, personnel, or organization.
What do you need to know about your participants? LearningBridge has the ability to slice the data any way you like using demographics, dimensions, populations, or whatever works best for you.
Do you have a particular style or format in mind? We can work with you to design a feedback survey report that gives you exactly what you're looking for.
Our survey reports are most often provided in PDF format, which gives a consistent appearance and layout for all who view it, whether seen online or on paper. However, LearningBridge can also provide custom reports in Microsoft Word, Microsoft Excel, Microsoft PowerPoint, or Adobe Flash formats.